The future of workplace investment
How innovative investors are seizing the opportunities
This is an online version of the report. You can also download a PDF version using the botton below
Foreword
In the past, investors have been able to put their money in safe commercial stock and expect a solid return. The rise in profile of co-working and flexible workspaces, and occupier demand for more fluidity, means landlords are having to do more to keep up with the competition.
Forward-thinking investors are seeing the value in taking greater risks and managing their assets creatively, through innovative design, better amenity, services and connectivity, flexible leasing and branding buildings to attract the best occupiers – who can then win and keep the best talent.
What do you need to do to keep pace with the workplace revolution? Will our existing office stock get left behind? Where are the opportunities for investors? Paul Norman, Editor of CoStar, chaired a gathering of leaders from the world of real estate to discuss The Future of Offices. This report captures some of the highlights, along with data from CoStar to set the scene and viewpoints from the coalface.
If you are an investor, developer, operator or innovator in the world of workplaces, and would like to be involved in future events and discussions, please get in touch.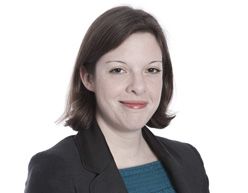 Yvette Bryan
Partner, Real Estate
Trowers & Hamlins