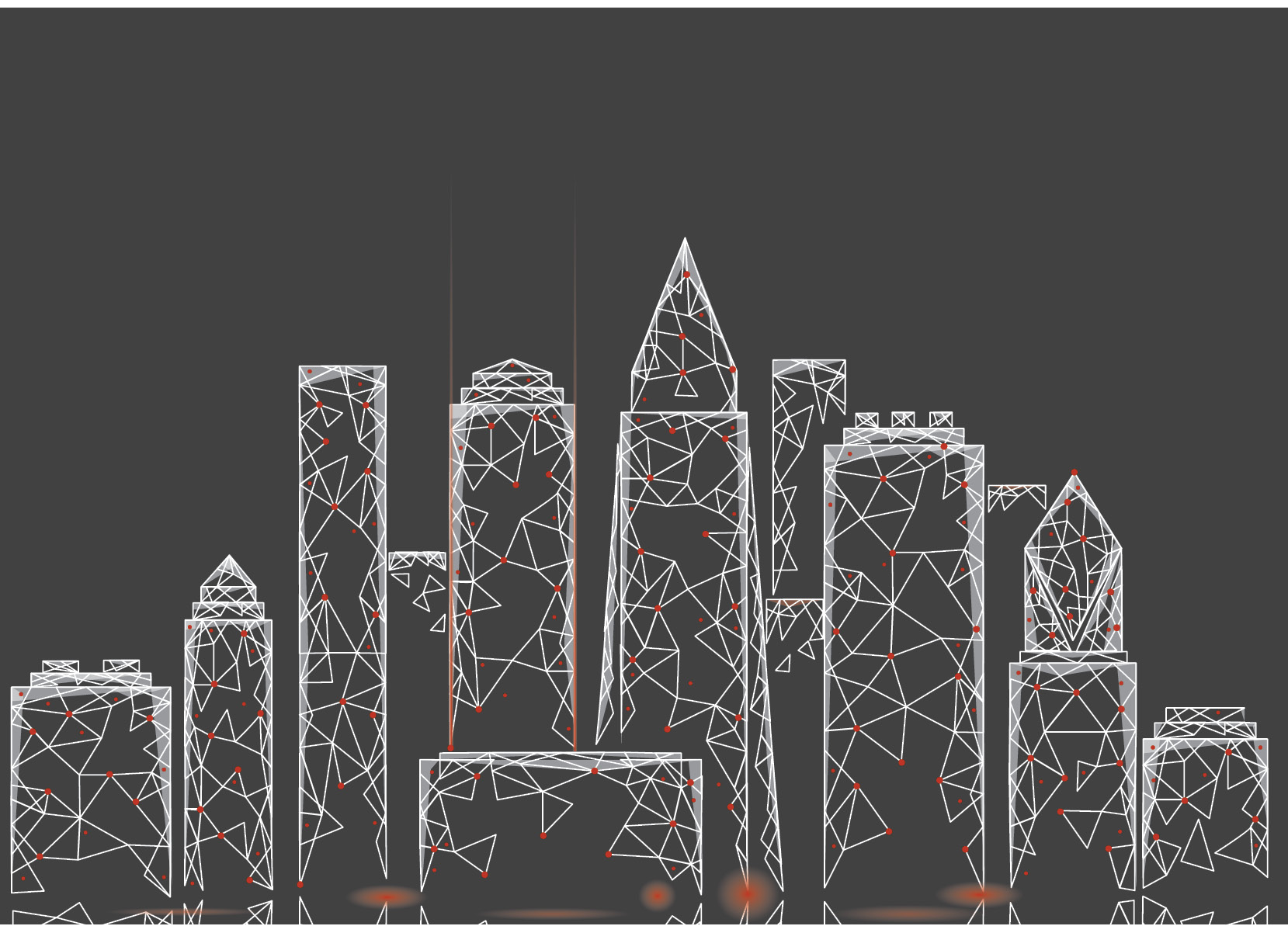 Themes and ideas from the roundtable: Space for investor opportunity
Themes and ideas from the roundtable: Space for investor opportunity
You don't have to predict change, but you do need to "jump all over it", wrote legendary CEO Jack Welch back in 2000. Welch saw change as opportunity. Today, as the new technologies of the Fourth Industrial Revolution unfurl, opportunities abound – not least in the commercial property sector.
The rise of the co-working space
A key focus of the debate was the rapid rise of the 'creative' working environment – the co-working space, with its flexible leases, service levels akin to the hospitality sector, strong design of spaces, community feel, and, let it be added, higher capital expenditure.
"The rise of the co-working space opens up a huge potential for investors as returns are potentially much higher than for a traditional office building," says Sara Bailey, Partner and Head of Real Estate, Trowers & Hamlins.
Such working styles have also coined their own lexicon. Office space becomes 'workspace'; tenants become 'customers', 'residents' or 'members'; and the work/life balance is now the work/life blend.
Technology and social trends are shaping space
As the more mundane roles and jobs become at risk from automation, office space will be increasingly about providing start-ups and companies of all sizes with an environment to allow for the flourishing of their employees' creativity and insight.
Carissa Kilgour, Founder, Co.lab Workplace Advisory, added that social trends on the corporate agenda, such as gender equality and workplace inclusion, were also impacting the way office space was conceived and designed.
Chris Carter Keall, Managing Director, Oxford Properties Group, summed up by saying that it was about listening to the customers, and what customers wanted was changing. He said:
"Over 80% of our customers are global occupiers, and they are seeking increased service and increased flexibility,"
It all started with WeWork
Shared work spaces have existed in London in one form or another since the advent of coffee houses in the 15th century and the creation of members' clubs, but US operator WeWork – now the biggest corporate occupier in Central London – has dramatically changed the scale, nature and accessibility to these spaces.
Since opening its doors in London in 2014 WeWork has sold itself on providing 'creators' with a platform of 'space, community and services' – where lifestyle and social community meets the workplace. At the same time, the operator collects data so as to tailor its workspaces for customer demand.
Since WeWork's arrival in the UK, a whole stable of competing operators have opened up in the UK market. Manchester alone has 11 different operators, according to CoStar.
In London and the South East, a leading operator is Fora, whose CEO & Founder, Enrico Sanna, took part in The Future of Offices roundtable. Backed by Brockton Capital, Fora sees itself as a 'pro-working' operator. As Enrico explained:
"This is a people business: for the people, by the people."
It all started with WeWork
As the trend spreads across the UK, co-working accounted for a quarter of office take-up outside London last year, according to CoStar. Leeds had the top take-up for co-working space in 2018, followed by Manchester, Berkshire/North Hampshire, Birmingham and Glasgow, revealed data from CoStar specially collated for The Future of Offices.
"Just building in a town centre is not going to cut it any more. Tenants are consistently advancing the ways in which they occupy [M&G's] buildings, and we have to create a flexible and adaptable product"
Sam Jones, Asset Manager, M&G Real Estate.
What modern workspaces are all about
What does the new workspace model look like? Is it offices? It is hospitality? Is it residential? Is it a members' club? The answer is that modern workspace can feel like all four. It's a work/life blend rather than a work/life balance. The space offers:
Flexibility

: In terms of the lease length and the space provided.
"Even when taking individual leases on different floors, we are still being asked to take the very traditional institutional type leases. I might not want those floors for the next 10 or 15 years. How does that work? We are not getting those offers."
Sara Bailey, Trowers & Hamlins
Communal areas

: more space given over to communal activities, whether restaurants, cafés, personal training, reading rooms, ping-pong, bike storage or outside space with benches. For example, the chef behind 1 Lombard Street has opened Borealis restaurant at Fora's Borough workspace.
"Over the past 5-10 years, the trend in office design has been towards maximising the occupational density. We are now seeing larger areas of offices given over to activity-based space, such as for collaboration, creativity, concentration, while traditional desking arrangements are reduced due to agile working and the need to provide amenities for a diverse workforce where talent is key."
Customer service

: for all employees, not just the decision-makers. "Today, the employees have a vote, which was not the case in the past. They need to be taken care of just as much as the decision makers," explained Enrico Sanna of Fora.

Data

: the use of building performance data, such as energy performance, for the benefit of the customers' business and the business of the operator/investor.

Capital expenditure

: top customer service, on-trend fixtures and fittings, and a home-to-home environment require high capital expenditure.

Community and wellbeing

: it's all about enhancing the social and physical sense of wellbeing, whether through community activities and networks, or the building's performance.
"Community is a really important word. We are looking at what we can do to build a community feel. How do we create an inclusive environment for people? Is it somewhere people want to go?"
Frances Spence, Mayfair Capital
"Our customers are looking to us for our ESG policy, with the 'S' in ESG standing for 'social'. That is becoming an increasingly important part of what we do – and co-working is one way of doing that."

David Russell-Smith, Tesco Pension Investment
Calls for a new valuation model
Under the current valuation system, a long lease with a strong covenant was worth a lot more than the flexible, short leases of co-working, said Kevin Aitchison, CEO, Knight Frank Investment Management. "The world is changing, and that has to be reflected in valuations," he added.
For investors, valuing income over a three-year term was very different from valuing over a 15-year term, said Nick Kilbey, Executive Director, PGIM. "The serviced office operator has an opportunity to add significant value to occupiers, which should make co-working accommodation more attractive to investors, but the investment market does not appear to be accepting this value enhancement yet."
"The revolution that we are seeing at the moment is a reaction to the fact that [the market] had become totally inert for so long, standing behind the traditional lease"
Bill Hughes, Legal & General Investment Management
In terms of financing, Nick Kilbey, Executive Director, PGIM, said: "The next few years will be very, very interesting for financing. You have so many more co-working players coming into the market. The big question is how quickly the trend will move in tandem with how we are working, and how operators will shape their offering to make the financing proposition more attractive and secure for lenders."
The benefits of workplace transformation
Yvette Bryan, Partner, Trowers & Hamlins, referred to an Asian investor client who acquired a high-value City of London office let under an institutional lease to a single tenant law firm. "The law firm unfortunately became insolvent, effectively forcing our client to radically change its approach and to embark on an ambitious refurbishment programme to make the building suitable for multi-let," said Yvette.
The refurbishment has now been completed, along with a rebranding; a new gym; shower, cycle and storage facilities; a new food and beverage outlet; and the implementation of an intelligent online platform for tenants.
"It was not an asset that the client would have looked at two years ago," Yvette added. "Now the building competes so much better in the market than if it had been left and then re-let down the line. This highlights the opportunity for investors who are not yet active asset managers, and who are starting to see potential opportunities that before were not available."
"As an industry, we need to start to better articulate and, importantly, quantify the benefits of workplace transformation"
To partner or not to partner? The big question
What scale do you need to have your own operator team? That was the big question around the table.
Reference was made to British Land as a best-practice example of a landlord offering an attractive and inclusive 'placemaking' approach to its asset management service for office occupiers – yes, British Land calls them 'occupiers' (not 'customers') and their office schemes are 'campuses'.
Being an operator in co-working space requires a different set of skills and expertise than the traditional office let. Fora team members, for example, train at L'École Hôtelière de Lausanne, one of the most famous hospitality schools in the world. At the Howard de Walden Estate, Andrew Hynard pointed out that they were using some of the customer engagement skills from their residential team in their operating model for office occupiers.
Chris Carter Keall, Managing Director, Oxford Properties Group, pointed out: "Our key challenge at the moment is how we put 'service' alongside the relationships we have with our customers. Fundamentally we are investors. Our customers are seeking services and we're not necessarily operators that can deliver all those services. What we really need is joint ventures, with partners who can deliver service, without losing those relationships with our customers."
"The power is with the occupier. Today, occupiers have more choices of how, when and where they use space. We are all letting the constraints of the traditional industry hold us back. Landlords have an opportunity to add more value to their customers – but they have to move across the line, and they have to start building out spaces in their entirety for their customers" – Carissa Kilgour, Co.lab Workplace Advisory
An increasingly diverse market
As the co-working market expands, operators are starting to diversify their offer. Fora, for example, has female-only workspaces. Not all occupiers, meanwhile, want to work in a glass bowl or in open plan. Some 'customers' look for privacy; others, with a strong corporate identity, want a space that they can make their own.
Currently, the market is still relatively small, accounting for around 5-6% of all office stock in London. "But over time," says Enrico Sanna of Fora, "if the capital markets sustain us, we will become very large."
There was agreement around the table that there would always be a demand for the traditional, long lease, especially for the larger occupier with a strong corporate identity, and a need for privacy and confidentiality.
"It is about retention; if we are good at what we do, we effectively turn a short lease into a long lease" – Bill Hughes, Legal & General Investment Management
What we don't know is where the Fourth Industrial Revolution and the world of work will take us. In a report released last summer, PwC predicts that automation will create as many jobs as it displaces in the UK by boosting economic growth. That is yet to be seen.
"What cannot be denied," says Sara Bailey of Trowers & Hamlins, "is how the likes of WeWork have come in and disrupted the market. We now need to be prepared to see where the world of work will take us next."
To finish with a few words from Jack Welch, legendary Chairman and CEO of General Electric: "When the rate of change inside an institution becomes slower than the rate of change outside, the end is near." The one thing certain is the need for change!