Case studies: societal value attributed to development
The approach used to measure and report on societal value is young and developing. However, it is possible to see a growing number of completed reports that use the social return on investment approach to calculate the societal value of development schemes. Figure 5 contains examples of four such case studies. The Kings Cross study was carried out by Regeneris while the other three were carried out by RealWorth.
Figure 5: Case studies showing sustainable return on investment
Castle House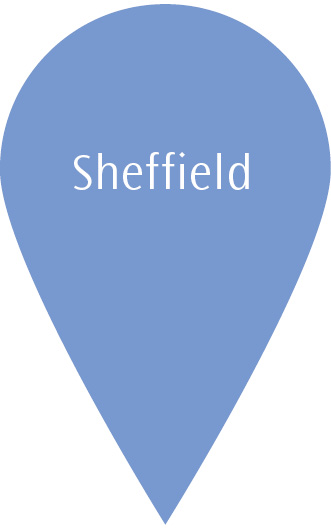 SOCIAL VALUE GENERATED
£26m
Project summary
The redevelopment of the largely vacant 1960s Grade II listed former Co-op department store and headquarters building into use as a digital incubator, a maker space, a music and arts college and leisure space. The project will serve as an anchor point for the regeneration of the wider Castlegate district.
Proposed uses include:
A street food market, leisure and retail concept
A variety of open desk co-working and grow-on office spaces
A music and arts college and auditorium
An incubator space and an accelerator facility organised into four centres of excellence
Proposed industry sectors include:
Media
Medical technology and life-sciences
Smart materials
Energy and sustainable buildin
Proposed occupiers include:
Business tenants interested in locating their innovation-based business in a supportive environment occupied by similar enterprises.
A new Northern Academy of Music and Dramatic Arts (NAMDA). The academy will use the space for both events and performances and for education.
Café and food retailers who are sympathetic to the culture of the project and can accommodate blended co-working on a membership model.
A variety of businesses and other users who wish to rent individual or multiple desks in either co-desk spaces or individual studios. These spaces would have shared facilities and support staff on hand to facilitate the tenants.
Main outcomes
People entering new employment is predicted to generate £20 million (78%) of the overall societal value created by the planned scheme. This is largely attributable to the four Centres of Excellence. An additional £4.6 million of value is forecast from the experiences of visitors and the local community, and a further £1.1 million from the occupants of the residential tower which is significant.
In terms of the factors that affect the stakeholders, £24.4 million (95%) of the value is generated as employment or wellbeing. This reflects the experiences of the business tenants in the building. The balance of the value in the remaining factors (health, crime, education, ecology and local economy) amount to £1.3 million.
Anonymous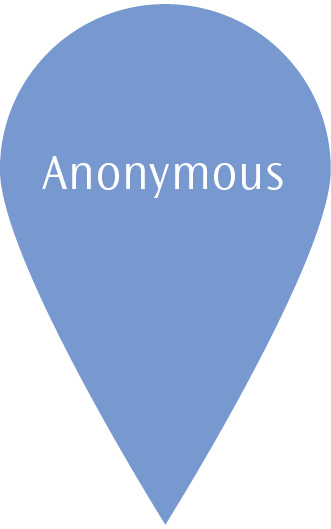 SOCIAL VALUE GENERATED
£5m
Project summary
The project is a meanwhile site designed to catalyse a £1 billion town centre redevelopment. The creation of temporary / pop-up facilities established structures, assets and a range of business and leisure activities on part of the site.
Main outcomes
Employment and wellbeing values of £4.7 million (95%) arise from new jobs associated, particularly in the café where a social enterprise is working with formerly unemployed people being trained to work in the hospitality sector. Health outcomes £0.2 million (5%) come from working in the gardens, while there are reduction in crime outcomes associated with higher levels of employment and the presence of the new facilities in a previous high crime area. Ecosystems (environmental) outcomes are predicted because of the creation of a new garden. These will be assessed at the next stage of the project's development.
House for Life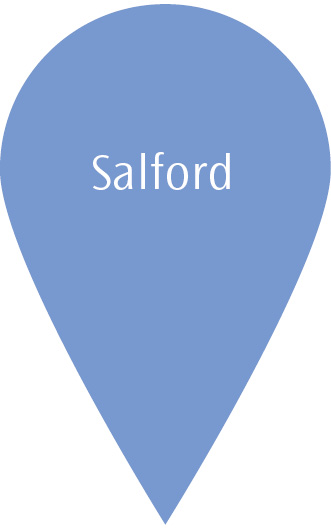 SOCIAL VALUE GENERATED
£59m
Project summary
Salford City Council asked White Arkitekter to design a concept for an affordable housing scheme in an innercity, on council owned the land. A prospectus for the new scheme stated that "The quality of the home has a substantial impact on health and wellbeing, and poor housing is a contributing risk factor for health inequalities. Ensuring individuals and families have a warm, dry and safe home environment is a key priority for Public Health and Social Care and action is required to reduce inequalities. The Council therefore wishes to see innovative development proposals which will contribute to improved health through a range of measures.
Main outcomes
Provision of:
A wide range of public and private spaces, designed to promote active lifestyles and community interaction

Encouraging walking and cycling and lowering use of the private car through street layouts and the control of car parking throughout the development

Shared communal gardens / greenhouses to enable local food production and gardening and promote community interaction

Sports facilities, gym equipment, play spaces and other active social areas to promote community interaction

Small scale retail facilities which could be linked to local food production across the site
King's Cross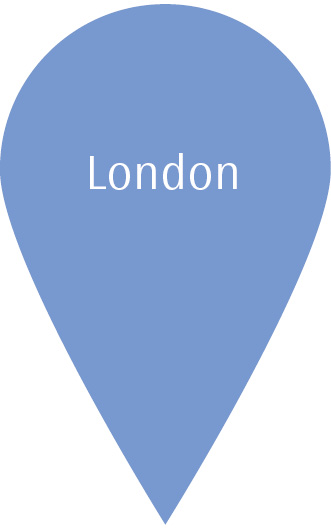 SOCIAL VALUE GENERATED
£21m
Support for NVQ L2 and apprenticeships
160
Services and amenities jobs
8,500
On site jobs
£12m
Community
wellbeing uplift
Estimate uplift
£0.5bn+
Annually
Project summary
Located within one of London's most vibrant and rapidly evolving locations, King's Cross is one of London's largest and most high-profile developments. The development has been guided by Argent's (the developer and asset manager) ten 'Principles for a Human City' which places an emphasis on long-term stewardship, high-quality, inclusive design, accessible public realm, diversity, and engagement.
Now in its 9th year of development, King's Cross has already become a thriving residential and commercial hub, visited by over seven million people per year. To date, around 1.4 million sq. ft. of commercial space has been delivered, with 97% of this occupied. King's Cross has succeeded in attracting a diverse range of organisations, from multi-national businesses, to independent arts and culture focused organisations.
The scheme also incorporates 900 new homes 325 affordable 750 student rooms 1,200 working age residents. 3 million sq. ft. commercial offices.
Main outcomes
An innovative range of housing tenures and models, providing secure and affordable housing options for London's population.
500 jobs supported within local suppliers during construction.
Local and previously unemployed people employed within commercial and amenity uses on site; CSR activities of occupiers; business rates estimated to be in the region of £25 million per annum.
Social and wellbeing benefits via participation in arts and culture activities; wellbeing values associated with reductions in crime behaviour, and increased community interaction.
Social and economic impacts relating to school and education interventions such as the reading buddy scheme; wellbeing impacts relating to wider training and knowledge transfer initiatives.
Social value generated
£4.6 million lifetime uplift NVQ L2 supports £16.8 million lifetime uplift for apprenticeship supports through construction activities.
160 local jobs supported within local services and amenities via resident expenditure (estimated to be in the region of £17 million per annum).
8,500 jobs supported on site in the commercial offices (estimated to generate in the region of £0.5 billion GVA per annum) £20.7 million lifetime uplift for KX Recruit 'into' employment supports (economic uplift for moving from unemployment to employment).
£12.5 million community wellbeing uplift (wellbeing uplift in 2015/16 for regular volunteering, regular attendance at youth club and regular attendance at low cost sport events).