The Real Value Report
Establishing the real value of development
Summary report
Foreword
In undertaking this research some have asked us: why would a law firm commission research about measuring societal value? We work with clients across the private and public sector and on a wide variety of projects, from city scale masterplans to individual restaurants. We believe that real estate as an industry is a critical driver not only for the economy but for society. As an engaged and interested part of this industry we see the benefits that good development can bring. We believe that establishing a better measurement of the wider impact of development will allow financial value to be written into feasibility studies, viability studies and planning applications, and will result in a greater commitment to long term quality as a means to societal value and financial return.

This is the rationale behind linking financial return to societal value. But we have also been asked who does this research benefit? This is about providing a catalyst for a greater tendency in real estate to build for long term value not short term gain; that a development agenda based on the needs of people and society makes financial sense. This research is about giving the industry the means to look beyond the property cycle.

This is the second research report we have published on this subject. The first was launched in March 2016 and initiated an incredible range of discussions across the industry. There was a huge amount of interest and we discovered many others working in this area. This document is a natural extension of those conversations.
With this study we commissioned RealWorth to go into more depth about the techniques and tools to measure social value and makes suggestions and recommendations for both the public and private sector. We welcome discussion and debate with the industry and encourage you to get in touch around the ideas of change that are explored in this work. While ideas and proposals have been put forward, the issues are complex and we welcome dialogue with anyone who feels this research is relevant to them and which contributes to better development in the future.

This is a short version and you can download the full report from our website at trowers.com/realvaluefullreport.

We look forward to talking to you.
To join the discussion follow #RealValue or @Trowers on Twitter or email us at realvalue@trowers.com.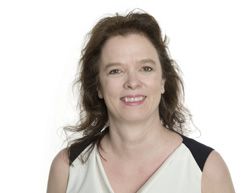 Sara Bailey
Head of Real Estate
Trowers & Hamlins
"There is an urgent need to inform people across the industry in a simple, transparent, standardised way about how to forecast the social value that a scheme is intended to create and then to measure how it actually performs on completion."
Liz Peace CBE, Formerly CEO British Property Federation